What is CowParade?
You've got to see it to appreciate it. After all, the idea of a public art exhibit of painted cows is just a little, shall we say, offbeat. But CowParade is a wonderful, whimsical display of creativity - in the form of life-sized fiberglass cows decorated by artists and exhibited in open-to-the-public places all over town. Putting on CowParade is a total cow-munity effort, involving area artists and charities, corporate and individual sponsors, host cities and the residents and tourists who enjoy the parade.
CowParade started in Zurich, traveled to Chicago and then to New York City, Stamford, Connecticut and West Orange, New Jersey. Everywhere that CowParade goes, the host city makes it its own. The artists often use local themes for their inspiration. Just about everyone joins the herds of tourists, hunting for as many cow locations as they can find and having their pictures taken with the bovine beauties. The city and major sponsors host special events. And when the exhibit ends, the cows hit the auction block for charity, raising significant funding for area organizations.
In short, CowParade stands for art, for charity, for fun.
The following are the cows that I have collected. I hope you enjoy seeing them!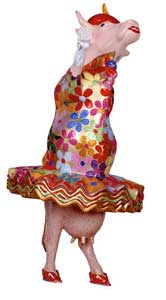 Dancing Diva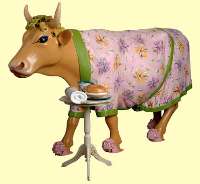 The Early Show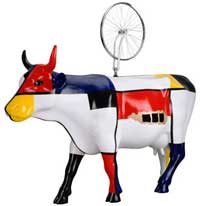 MOOma Cow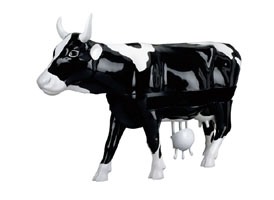 MOOzart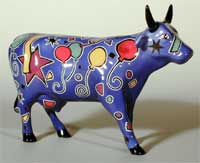 Party Cow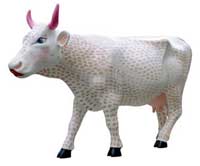 SMOOch Cow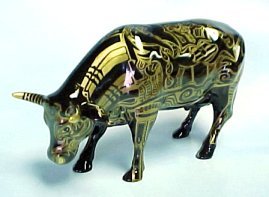 Tatooed Bovine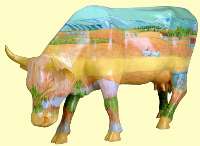 Vincent Van Cogh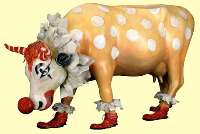 You Can't Have a Party Without a Clown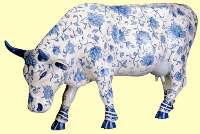 China Cow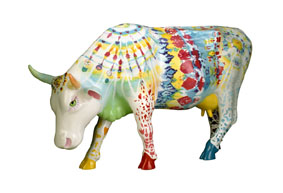 Udderly Groovy Lady Belle Bennett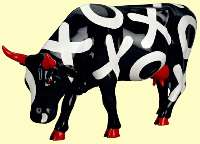 Hugs and SMOOches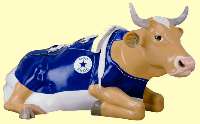 MOOshoe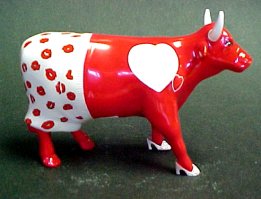 MOOcho Amor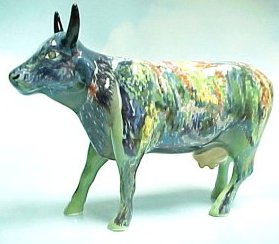 MOOnet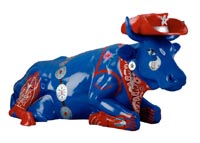 Even Cowgirls Get the Blues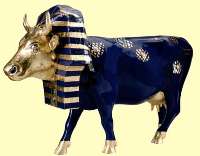 Tutancowman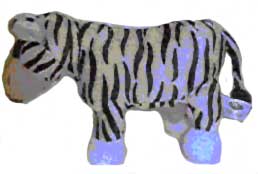 Incowgnito this is a Plush cow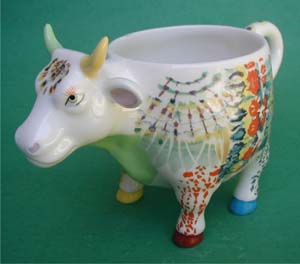 Udderly Groovy Lady Belle Bennett Mug
These cows and many more can be found at Cows, Cows, Cows!